In today's world, where environmental sustainability is of utmost importance, upcycling has emerged as a creative and impactful solution to combat waste and promote a circular economy. When it comes to fashion, upcycling offers a unique opportunity to transform discarded materials into trendy and eco-friendly alternatives. Upcycled fashion breathes new life into old garments, textiles, and accessories, turning trash into treasure in the most innovative and stylish ways. One of the key benefits of upcycled fashion is its positive environmental impact. The fashion industry is notorious for its significant contribution to waste and pollution, with tons of textiles ending up in landfills each year. By embracing upcycling, fashion designers and brands can divert these materials from the waste stream and give them a second chance. Discarded clothing, fabric scraps, and even items like curtains or tablecloths can be creatively repurposed into unique and one-of-a-kind fashion pieces.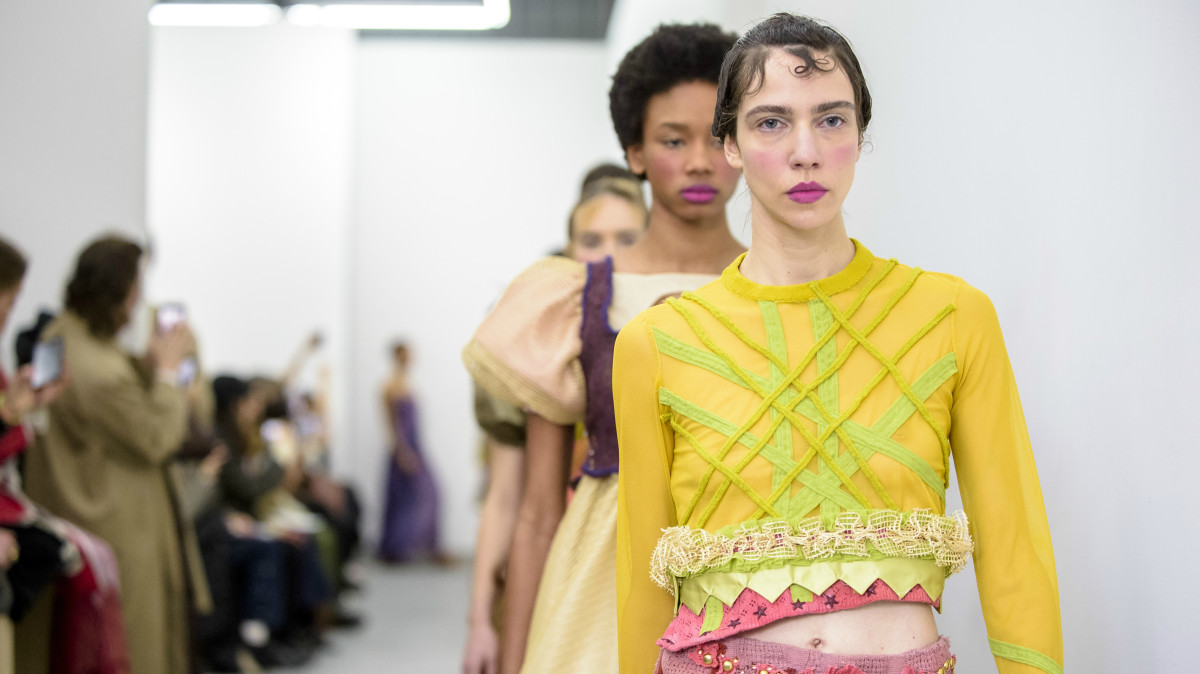 In addition to its environmental benefits, upcycled fashion offers a refreshing alternative to mainstream trends.Upcycled garments and accessories have a distinct charm and character that cannot be replicated by mass-produced items. Each piece tells a story, as it carries the history and memories of the materials it was made from. From patchwork denim jeans to dresses made from repurposed vintage scarves, upcycled fashion allows individuals to express their individuality and personal style in a sustainable way. Moreover, upcycled fashion encourages creativity and craftsmanship, as designers must think outside the box to transform discarded materials into fashionable and wearable art. Furthermore, upcycled fashion promotes ethical practices and social responsibility within the industry. By supporting upcycled brands and designers, consumers contribute to a more transparent and fair fashion ecosystem. Upcycling often involves collaborations with local artisans or community organizations, creating opportunities for employment and skill development. Additionally, upcycled fashion can have a positive social impact by supporting charitable causes.
To fully embrace upcycled fashion, it is essential to raise awareness and educate consumers about its value and impact. Fashion brands and influencers can play a crucial role in promoting upcycling through campaigns, collaborations, and storytelling. By showcasing the beauty and creativity of upcycled fashion, the perception of second-hand or repurposed items can be transformed, making them desirable and fashionable choices of SHADY.CLUB. Additionally, supporting local upcycled fashion initiatives and events can provide platforms for designers to showcase their work and engage with a wider audience. In conclusion, upcycled fashion is a transformative movement that turns trash into treasure. By repurposing discarded materials, fashion designers and brands can create unique, eco-friendly alternatives that contribute to a more sustainable and ethical industry. Upcycled fashion offers environmental benefits by reducing waste and conserving resources. It also provides a platform for creativity, individuality, and craftsmanship, showcasing the beauty of repurposed materials. Moreover, upcycled fashion promotes social responsibility by supporting local artisans, community organizations, and charitable causes.